When The Recovery Project first opened in Clinton Township, one of its biggest hurdles was spreading the word that a provider of progressive and effective neuro rehab therapies was improving the lives and functionality of patients with spinal cord and other neurological injuries.
Now that it's an established clinic seeing about 100 to 150 patients a month the company has announced it is expanding.
"As our organization continues to find ways to further elevate care and service for our clients, we are excited to unveil this expanded space in Clinton Township, as the clinic celebrates 17 years in operation," said Charlie Parkhill, co-founder of The Recovery Project, in a news release Thursday. "While the pandemic has shifted how we first envisioned utilizing this wellness suite, our commitment to progressive, effective, evidence-based therapies remains the same, and we're eager to safely welcome clients to experience this new space for themselves."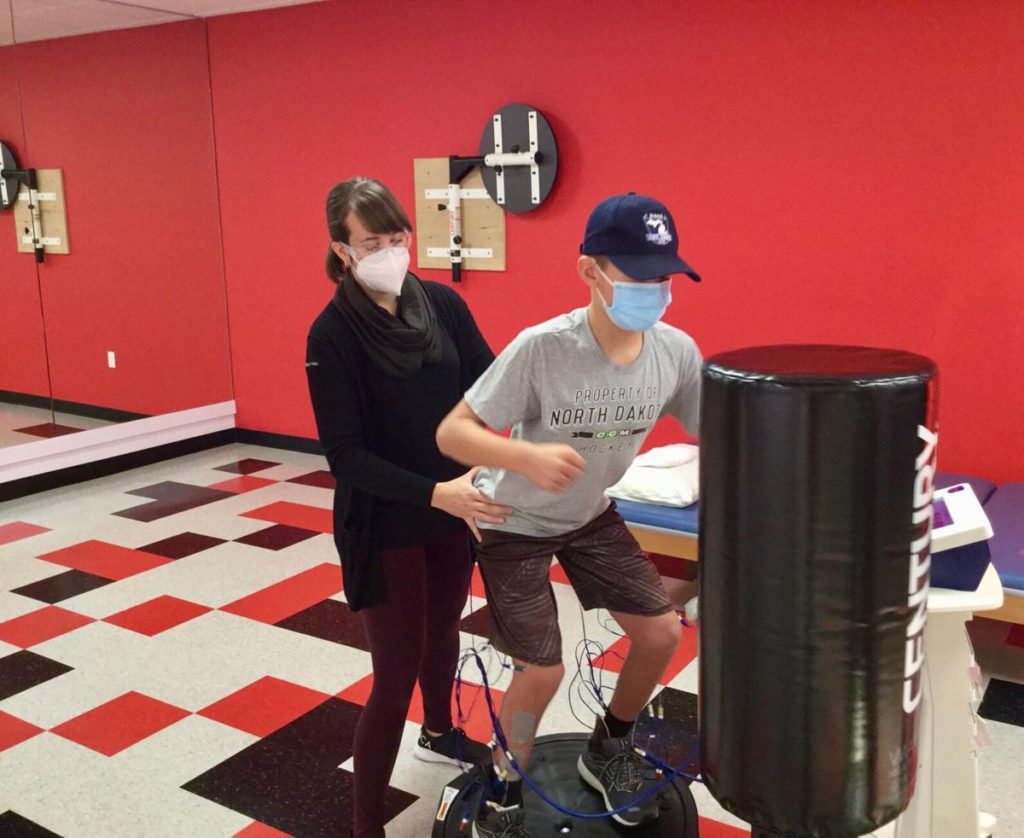 Originally, the additional 1,700 square feet of clinic space was reserved for the organization's variety of wellness programs such as Be Well Yoga, PWR! and Moves Rock Steady Boxing. However, given the current pandemic restrictions on clinic capacity, the new wellness suite is temporarily being utilized for client treatment, with three private treatment rooms for clients and their physical therapists to work one-on-one. Additionally, with the additional square footage, the clinic's speech and massage therapy services can spread out and utilize the clinic floor more effectively.
"Our entire staff is thrilled with the expansion," said Heather Whiteman, MPT, Clinton Township clinic supervisor. "More space equates to more opportunities for our team and the clients we serve. Once it's safe to do so, we look forward to hosting traditional wellness classes in person for our clients to utilize the space to its full potential
As for the work that goes on inside — what makes the Recovery Project unique is that it helps patients with a variety of conditions – from hip replacements and degenerative muscle disease to spinal cord injuries.
In addition to the Clinton Township clinic expansion, The Recovery Project launched their Virtual Wellness classes this summer, with the same innovative programs typically available in-clinic now offered completely online and designed to be done at home.
"The classes that we teach virtual primarily involve movements of their body in different directions in varied postures. Some examples include marching, lunges, reaching and boxing,
"Parkhill said. "The majority of our classes do not require equipment. We do have some that use tools from their own home such as a strap, hand weight, exercise band, etc. We will be adding a cardio class that will involve interval training on individuals' home aerobic/exercise equipment like a treadmill or bike."
With sessions offered throughout the week, clients can participate in instructor-led workouts from the safety and comfort of their home.
For more information visit Macomb Daily